I'm Lindsay's dad. I've been purchasing multiple copies of each release the label has put out since it began. I have almost everything, give or take a color variant here or there. So I've got a lot of records to put up for sale, I thought it might be best to put them up in groups of 7 or 8 at a time. This is the third group. We'll do this auction-style. I've put what I think is fair for the opening bid on each release, based off what I've seen them sell for elsewhere. I'd rather not let them go for less than that knowing how much I've seen them go for, hope you understand. I'm just trying to raise a little extra money to help the kids pay for some of the trip to SXSW this year. If you want to bid on a record, just post in the thread with the name of the record you're bidding on and what your bid is. Your bid has to at least match the opening bid I've put or the current bid price if it's already gone higher than the opening bid. Anything that doesn't get sold will get tossed on ebay later, so hopefully we can get rid of all of these to the more loyal sheathers on here instead! If anyone has any questions, please feel free to post in this thread or send me a pm. The auction will be open for bids until this Sunday, February 20th at 3pm EST. Hopefully that makes it easier on some of you that have been struggling to get your bids in due to the time zone differences, work, etc.
Shipping will be handled by the Sheath, so the shipping rates will be the same as whatever you pay when ordering from the label.
These are all in M/NM condition and have only been opened to verify color.
Gifts From Enola - s/t LP
tour version, orange w/vomit splatter out of 100
WINNER - $40 pry
Caspian - Tertia 2xLP
mailorder version, 180 gram black vinyl out of 100
WINNER - $50 Monolith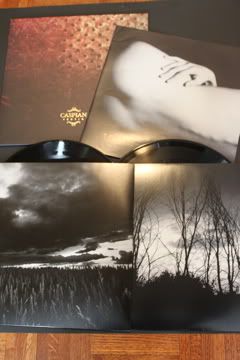 If These Trees Could Talk - Above The Earth, Below The Sky LP
tour version, white w/black haze
WINNER - $80 VinylGilde
Junius - The Martyrdom of a Catastrophist 2xLP
mailorder version, clear vinyl w/bronze splatter
WINNER - $40 ig88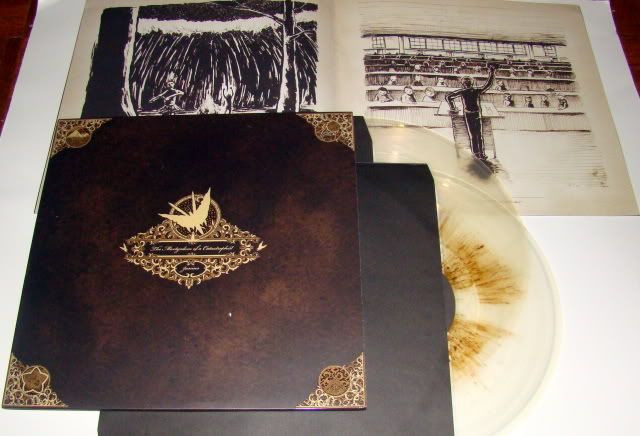 Giants - They, The Undeserving LP
screenprinted jacket version, green with white splatter out of 100 (this is #77)
WINNER - $45 Monolith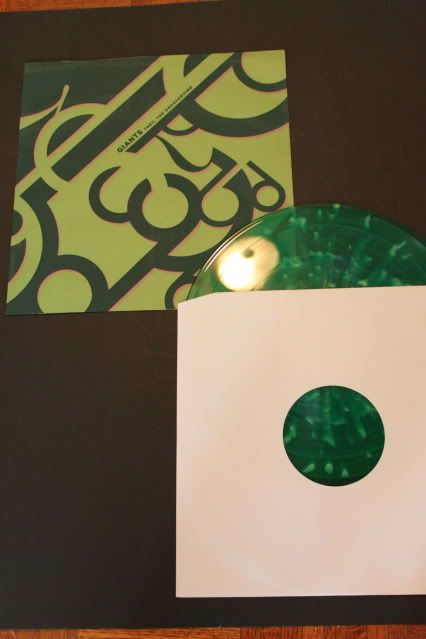 Gifts From Enola - Loyal Eyes Betrayed The Mind 2xLP
mailorder version, LP1 clear with white haze, LP2 clear with gray haze, out of 100
WINNER - $45 natem
Gifts From Enola - From Fathoms 2xLP
mailorder version, transparent blue/green swirl out of 100
WINNER - $45 Monolith
Remember, I'm giving this money directly to the label... so instead of paying twice this much on ebay to some random record flippers, you can feel good about knowing you're directly supporting the label. After the auction is over, email
orders@themylenesheath.com
to work out payment/shipping details with them directly.