Man, sorry just finding this thread,....and up late on call on a Friday night!
What a show indeed, 2 straight hrs, thought they held up really well considering how hot that place got!
So that was you Rick that went flying by on the most daredevil stage dive I've ever seen??!
Your picture on the other thread is so rad! There weren't enough people, let alone, sober to give you a hand or two!
My back wasn't so great, and there were some other people from VC I was supposed to be tracking down, so as soon as we got in there I did the major Merch haul for family, friends and internet buds-- made Charlie pretty happy on the poster purchases, some of which I had to mail. Again, I'm sorry to not have made contact with Gibbsy and others.
Andrew Ig88 I obviously didn't see your request or I would have snagged you 2, so I'm glad Charlie had some left over. Shirts were only $5 as well. So after hauling the merch back to the van and lying down listening to Gates from outside, took some (legal) drugs for my back in prep for the gran finale.
We were front and center to start, but got pushed back and then had to keep the pseudo-moshers from kneeing us in the crotch after getting a beer bath every time they (mostly this one Amazon chick) 'moshed' our way
Got some pic's and tried the video thing but I'm new to mobile phone stuff and the sound was crappy to completely muted. I'll post the opener and closer, both less than a minute. Jud posted Trieste on YouTube and I hope they do make a DVD or something out of all the footage.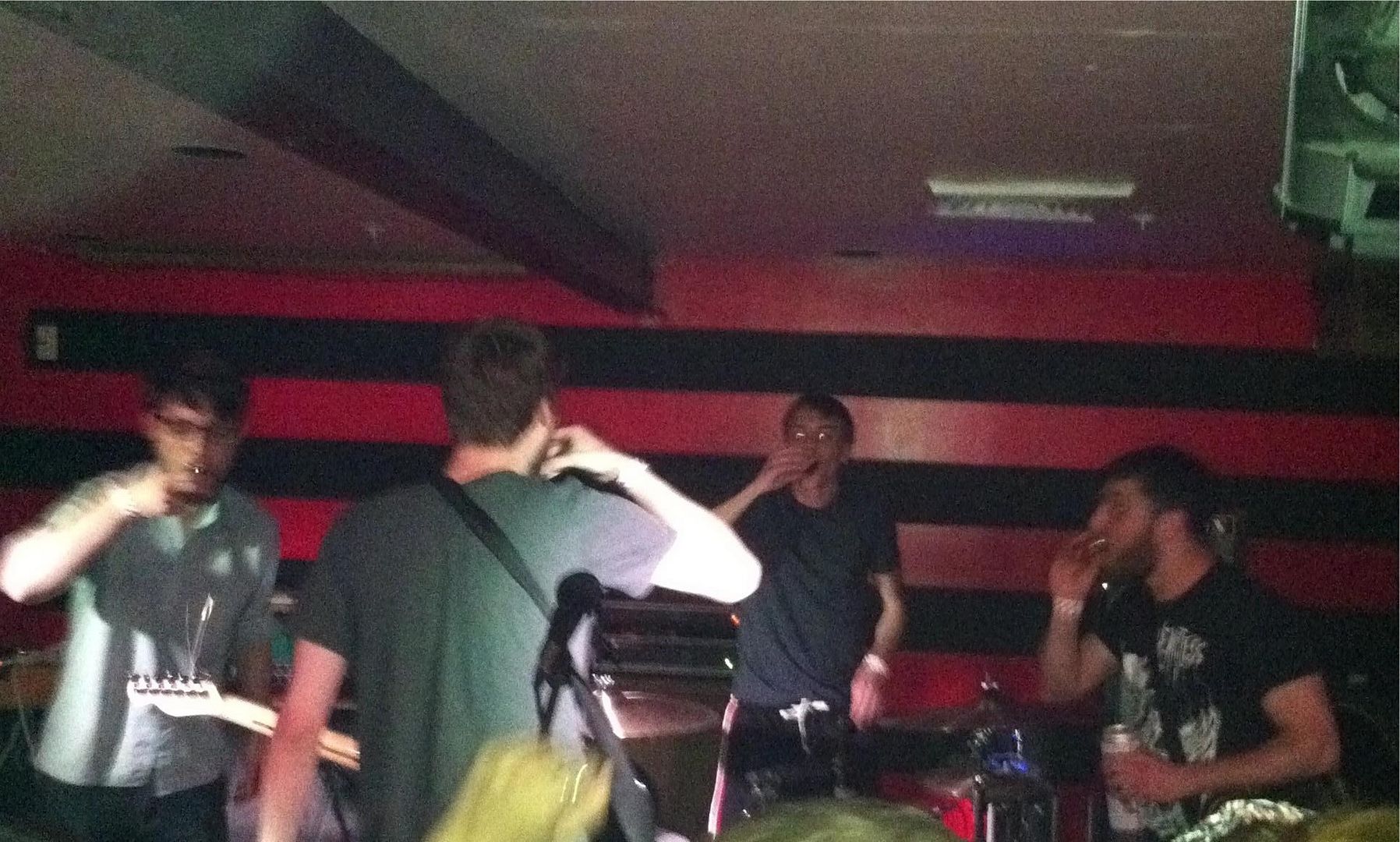 CHEERS, BOYZ!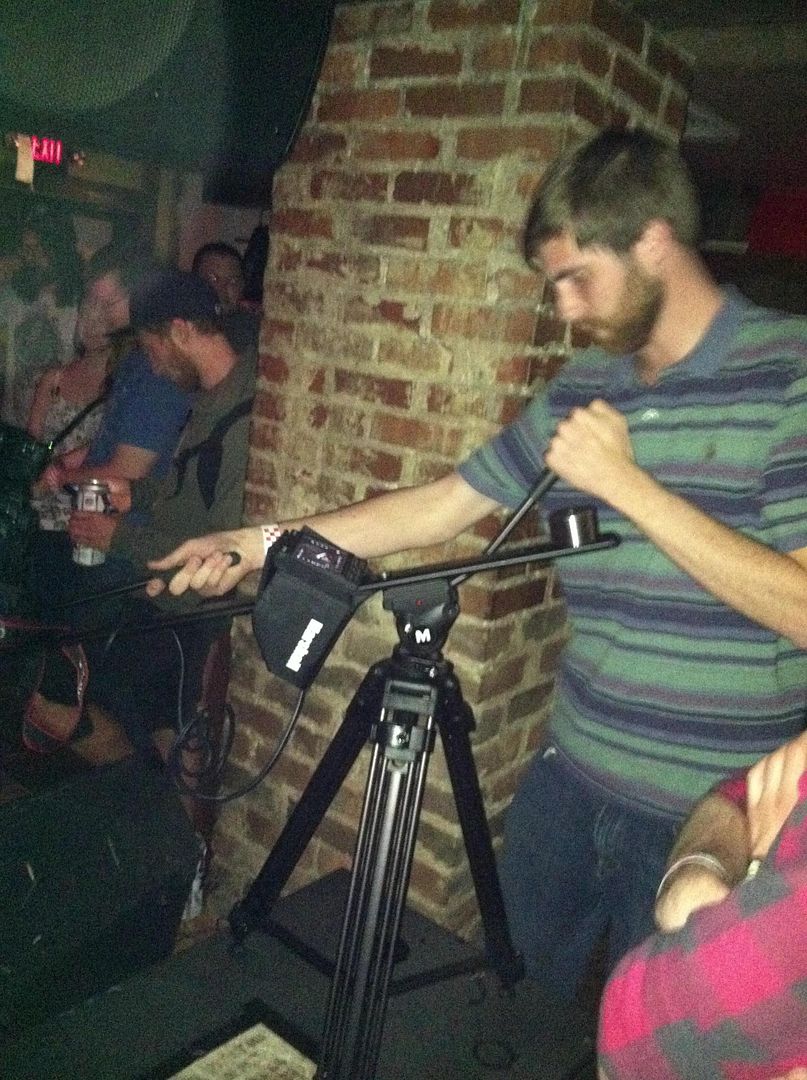 4 POSTERITY, let's hope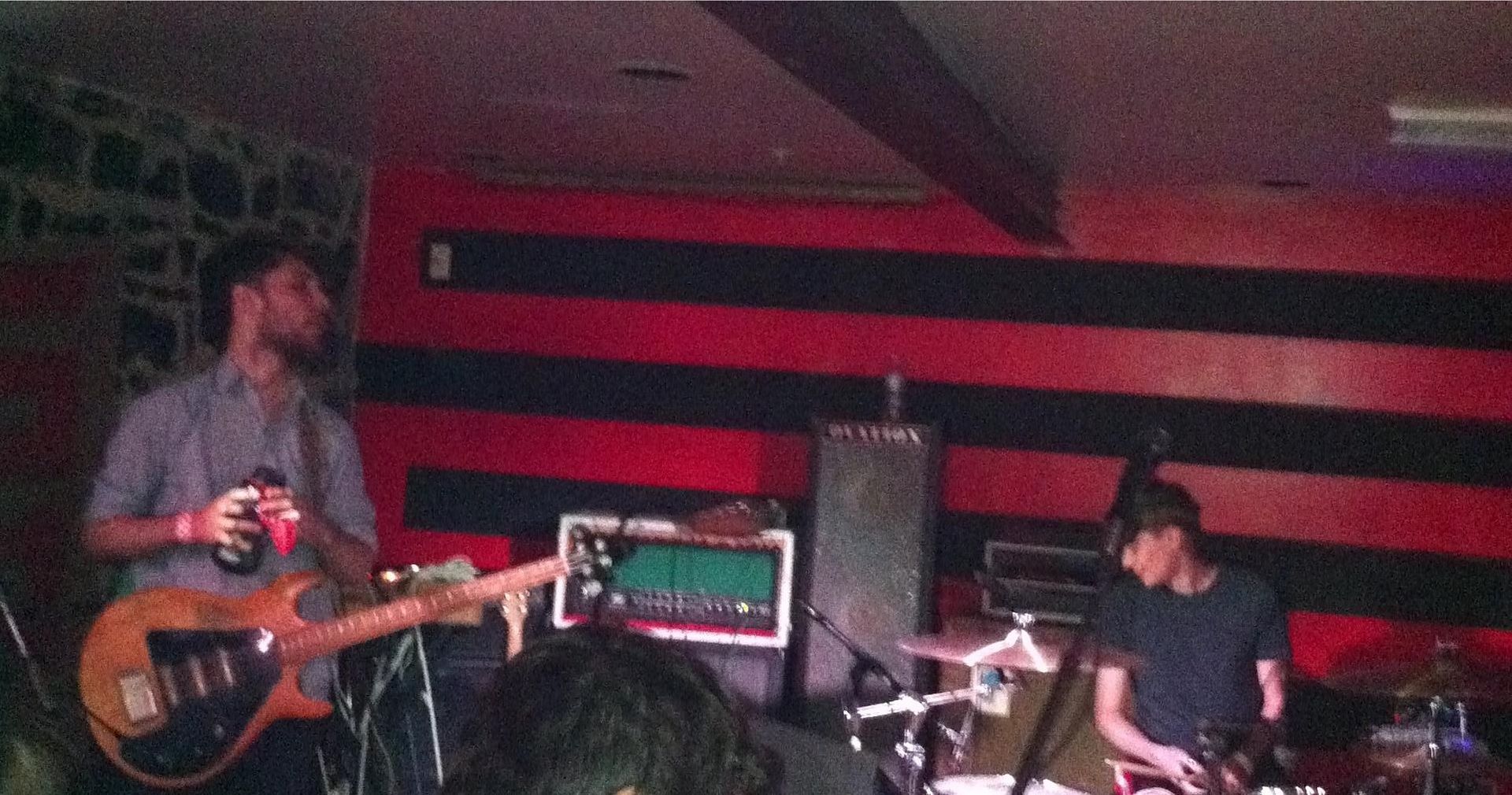 Nate and Jud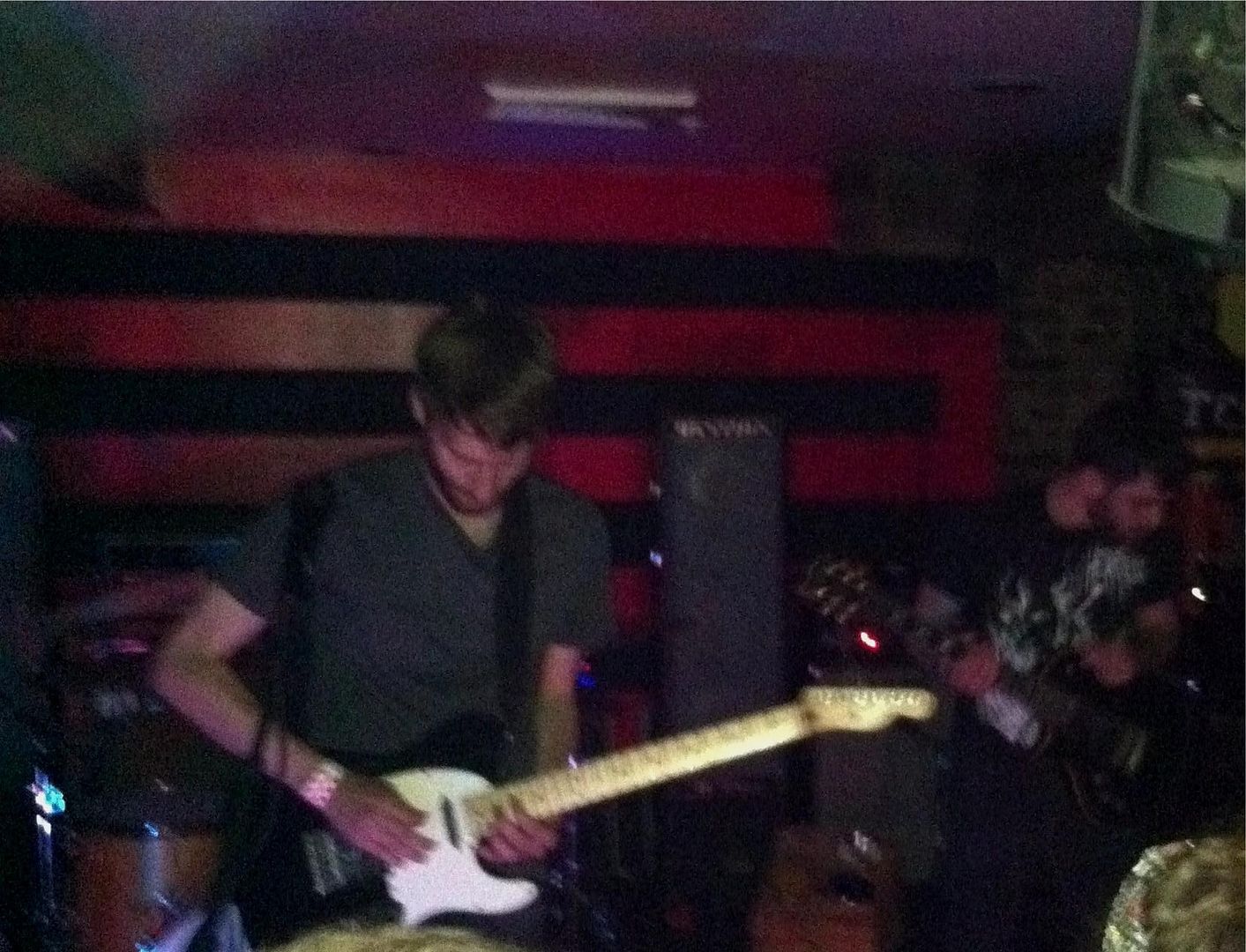 Andrew and CJ
Can't get the YT embedding thing to work, so here's the URLs to the short segments
http://youtu.be/3AmV6U91Nsw
Opener: City Lights...
http://youtu.be/y6ygb-hUAq4
Closer: Aves Rockers hanging by the rafters like crazy, and you gotta love those Nate moans there... jeje
Hope the video caught the stage dive on film--just glad you didn't break your friggin neck, Rick!
There *will* be another special occasion besides a dis-band-ment where Sheathites can gather one day!
We have a small clubhouse with great parking in our neighborhood (Eastern Virginia) that can hold up to about 125 (+2 balconies) and rents out free to residents, so I know for a HS graduation party, our daughter would die if we got a surprise 'house' show booked. That's kind of dreaming, but the gears are working and still a couple years away. She would die for Caspian or Junius (snowball's chance) but has mentioned Appleseed Cast and YPoFH. We'll have to try hard for Sheath or alumni!
Here's the set list in case anyone missed it on FB or their site:
A bit Off Topic:
Warning SCARY pic of me below, but it is what it is to be pale, bald, homely and scrawny...jejeje, in case someone is going to another show. Missing DH/Marriages and Chelsea Wolfe in NC, but hopefully going to see Rosetta again in August at Strange Matter in Richmond in case any of yuns might go...
This was a Happy 15th birthday surprise in February Caspian kicking off their marathon US tour with Junius in NC...
<3 to my fellow Sheath fam, J&L, and best of success to Andrew, Nate, Jud and CJ!
Don