So for the sixth installment in the test press artwork contest series, we find ourselves coming in at Sheath014, Constants' 2009 sprawling 3xLP masterpiece
The Foundation, The Machine, The Ascension
.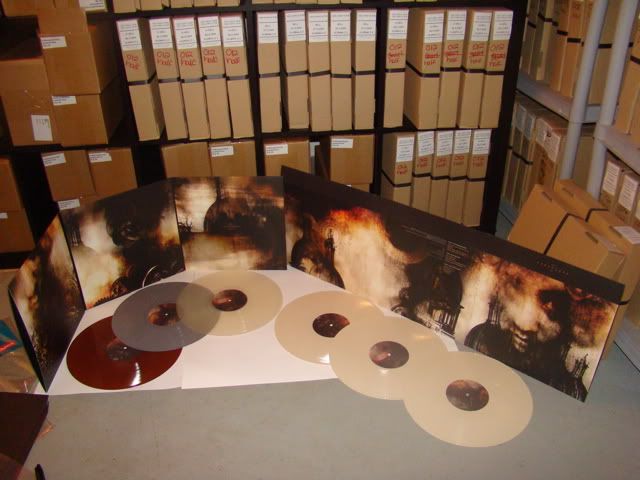 Stream the album
HERE
for inspiration!
5 of these test presses were pressed, but only 4 remain. We had originally either screen printed or spray painted (can't remember which, it was 4 years ago - hard to believe!) a special one-of-a-kind jacket for a copy we gave the band and these other 4 copies have been chillin' like villains in one of our test press crates ever since
So we figure it's high-time to get some jackets made for them!
Here's how the winnings will break down:
- whoever wins the artwork contest will get a test press of the 3xLP featuring the cover art they created.
- we'll also hold a raffle including every single person that submitted artwork for consideration, whoever wins that raffle will also get a test press featuring the contest winning artwork.
*Deadline for submissions will be on October 1st.
After you've created your magic, please email your submissions to
info@themylenesheath.com
and we'll confirm we've received it!
Any and all feedback is welcome in this thread and we'll even periodically post images of the submissions we've received. If any of you would like to post your submissions in this thread, that is fine as well, but also be certain to email it to
info@themylenesheath.com
so we enter it in the contest!
Any questions? Feel free to bring it up in this thread or email to the above email address
Specs and such:
- artwork should be included for front and back, I guess in 12" x 12" squares? One for the front and one for the back
- If possible for you, please submit files in one of these - .psd, .ai, .pdf, or .eps formats, saved down to CS3 and then also please include a .jpg for preview
- the jackets can either be plain white 12" side loading regular jackets or else colored paper/cardstock folded over
- max amount of colors used for printing should be three
- one submission per person
- deadline is September 1st
If you don't have the ability to save .pds, .ai, .pdf, or .eps, you can submit a .jpg and we'll try to make it work. Don't let that prevent you from submitting your ideas! Also, to those of you that don't consider yourself "artists", please give it a shot anyway - unlock your inner artist!!!
After the submission deadline is reached we will select a few of our personal favorite submissions and post them on the message board in a poll to be voted on. After the voting takes place, we'll take a few that received the most votes and give them to the band to choose the final winner who achieves TOTAL VICTORY!!!
Thanks guys, can't wait to see what you all come up with for this one!!